Why Falling over is Bad:
Have you had a fall?

Know somebody that has had a fall?

Worried about having a fall?

Answered YES to any of those questions?
Then keep reading, because exercise can actually help to reduce your risk of falling and optimise independence and quality of life.

A fall is an unintentional event that results from a person coming into contact with the ground. Older adults with more than one chronic condition are more likely to have a fall. Consequences such as fracture generally occur due to a reduced bone mineral density associated with the ageing process. Particularly for those with osteoporosis or osteopenia.
In the event of a fall, a person can lose their independence and have a reduction in quality of life. Common fractures include those of the hip, forearm, pelvis, and humerus. Other consequences of a fall include loss of confidence, fear of fall recurrence, loss of mobility, and decrease in over function.
Common risk factors for falling include, over the age of 65, vision impairment, reduced lower body strength, reduced grip strength, and sensory impairment of the lower limbs. Luckily, there has been a great deal of research surrounding falls and various exercise mechanisms that can be utilised to reduce the likelihood of an event occurring.
The First Step:
Here at Accelr8 Rehab in Canberra we will first sit down and discuss individual goals before prescribing the most appropriate exercises that will benefit you. Exercise doesn't have to be complicated. Often we will only give you two exercises to initially focus on. It is designed to be achievable and fit into your everyday schedule.
Next:
In short, these include using balance exercises and strengthening the lower limbs using resistance exercise. Both of which we can work on in the clinic, to hopefully reduce your chances of having a fall.
Come and see us:
Don't like exercising alone?
Introducing our falls prevention class! Specially focusing on balance, and full body strength we will be running a class with only 4 people, in a private, safe setting.
The Best Resources for Falls Prevention Exercise In Canberra
As mentioned above Accelr8 Rehab is the best place for you if you need to start exercising when you have the fear of falling. Exercise Physiology prescription in a private environment to get you moving, mobile and strong.
The Falls and Falls Injury Prevention Program works with individuals and community organisations to raise awareness about fall prevention in older adults.
We offer a range of services that include:
prevention and early intervention
local community education activities and resources
individual advice and information
education programs for medical and other healthcare staff
Stepping On – a community-based education program for clients over 70 years
To be eligible for our program, you must be over 65 years or an Aboriginal or Torres Strait Islander person over 55 years. You must have also experienced a fall, be restricted in your normal daily activities due to a fall or have increasing disturbances in your balance or walking.
This program is free for Medicare and Asylum Seeker cardholders.
For more information and to make a booking, please see the Community Health Centres.


The only private falls prevention clinic in Canberra
As an extension of the successful balance and vertigo clinic, we felt falls prevention is a logical next step.
There is a large body of evidence to show that patients who attend multidisciplinary falls clinic can achieve substantial reductions in falls and falls related injuries.
Who is it for ?
People over 65 years who have fallen previously or feel that they will fall or have a fear of falling.
These are some of the features:
1. Multidisciplinary Assessment
Patients will be assessed by 4 professionals with varied backgrounds.
Geriatrician to assess your over all health and your medications.
Balance specialist to assess your balance.
Physiotherapist to assess your strength and tendency to fall.
Occupational therapist to assess your mobility and falls hazard.
2. Comprehensive Approach
Various risk factors leads people to fall. We will be addressing and assessing many of them in this clinic.These are:
Impaired balance - due to reduced inner ear function Bilateral Vestibular failure, BPPV, peripheral neuropathy.
Deconditioning due to reduced muscle strength and impairment of natural reflexes.
Impairment of vision.
Wrong foot wear.
Wrong Mobility aids.
Environmental hazards.
Continence issues.
Impairment in memory.
Neurological problems like parkinsonism.
Fall in blood pressure with change in position (postural hypotension).
Side effects of some medications.
Collapse due heart disease, strokes or fits.
3. Multifactorial Intervention:
We will be addressing these risk factors with:
Balance treatments,
Home exercises
Mobility advises.
Advise regarding continence.
Foot wear advise.
Medication review.
Memory and dementia assessment.
Assessment of heart and BP.
Advise regarding osteoporosis.
Patience education.
4. Patient Education:
About importance of falls prevention.
Education about how to get up safely after a fall and summon help.
Continence management.
Importance of home environmental modifications.
Personal Alarms.
Importance of regular exercises.
Information regarding walking groups, stepping on program,
5. Single reporting to your doctor for ease of action and communications.
A single report is generated summarizing assessment of all four professionals to your doctor.
6. Further Interventions offered
Vestibular Rehabilitation exercises for balance training.
Muscle strengthening exercises.
Home Occupational Therapy assessment.
Further Geriatric follow up.
Continence management - Physiotherapy.
Follow up - There will be a telephone follow up around 4 weeks and review in the clinic around 8 weeks.
Cost to you - Vestibular assessment - Bulk billed.
Geriatric assessment - Bulk billed.
Physiotherapy assessment - $105 ($52 medicare rebate available with appropriate EPC)
Occupational Therapy assessment - $95 ($52 medicare rebate available with appropriate EPC).
Professional involved:
Geriatrician - Dr. Anil Paramadhathil and his team from Canberra geriatrics.
Vestibular physician and GP - Dr. Sandeep Rajagopal.
Physiotherapy - Mr. Robert Erickson, Capital Clinic Physiotherapy.
Occupational Therapy - Mr. Rodney Freyer.
Referral - is not required but is encouraged as getting a referral from your GP will give us information regarding your past medical history, your medications, recent blood test and bone density test results. It will also helps you financially if your GP can do a team care arrangement ( TCA) and Enhanced Primary Care (EPC) referral.
ACT Health - Falls And Falls Injury Prevention Program
Falls Prevention
Organisation Description
The ACT Community Health Centres in the City, Belconnen, Gungahlin, Tuggeranong, Dickson, Phillip and Village Creek deliver expanded health services aimed at assisting clients with management of acute and chronic conditions in the community.
Service Description
ACT Health offer a falls program which works with individuals and other community organisations to raise awareness on how to prevent falls in older adults.
The Falls and Falls Injury Prevention Program has services for clients aged 65 years and over, and Aboriginal/Torres Strait Islanders aged 55 years and over. Their services include:
Prevention and early intervention
Providing and developing local community education activities and resources
Providing individual advice and information
Education programmes for medical and other healthcare staff
Stepping On (a community-based education program for clients over 70 years highlighting fall risk factors and prevention strategies)
Please visit the website or contact the Community Health Centre intake line on (02) 5124 9977 for more information.
Referrals
No referral required
Features
Toilet facilities available
Disabled Access
Wheelchair accessible Bathroom
Parking available
How to Access
Eligibility criteria applies, please contact service for more information
PREVENTING FALLS IN THE ELDERLY
This month we're going to talk about issues effecting the older generation. It only seemed fitting given that on the 1st of October it's International Day of Older Persons. It's no secret that the elderly population is growing. People are living longer, and in many cases, having to work longer too. Being a physio is not just about treating sports injuries. We treat people from all walks of life and we certainly see our fair share of elderly patients. Here we aim to educate in preventing falls in the elderly.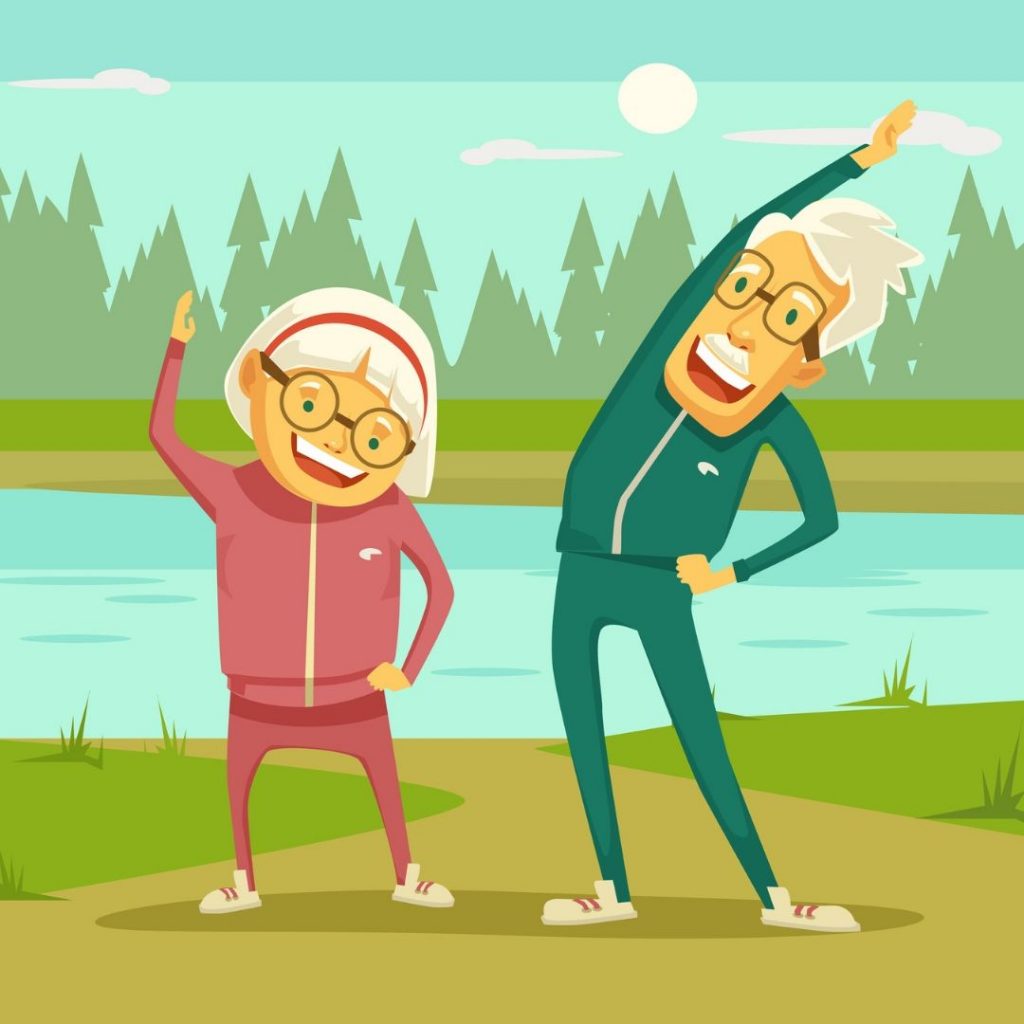 Most people know that as we age our bodies go through a process of gradual degeneration. Our joints are susceptible to stiffening and pain, our muscles weaken and other areas of the body like eyesight also become affected. Our ability to move efficiently declines and this can lead to an increased risk of falls and subsequent injury.
Falls are one of the leading causes for injury in the elderly population and it's not unusual for physios to be called upon to help in the aftermath of a fall. Common injuries include hip and wrist fractures, as well as shoulder and head trauma. It's our job to get these people moving again and on a speedy road to recovery.
PREVENTION IS BETTER THAN CURE – SO LETS TRY PREVENTING FALLS IN THE ELDERLY!
We are always there for anyone who has been unfortunate enough to experience a fall and have a resultant injury. Whether it's getting them moving again following hip surgery or a wrist fracture, we have the tools and knowledge to get them back to their best. However, everyone knows that prevention is better than cure. And there are lots of things that can be done to prevent falls in the elderly. Let us outline some things we can do to help:
Biomechanical assessment – we know human biomechanics. We can look at how you move and highlight any dysfunctions within your body that may be a risk factor for falling. We can then provide you with hands-on treatment, a home exercise program and sound advice on how you can nip those issues in the bud to reduce your risk of falling.
Strength and conditioning exercises – a common cause of falling is weakness, particularly in the lower limbs. We can test your strength and provide you with a gentle strengthening program to ensure you are working towards a stronger body that can support you better as you age.
Balance and coordination exercises – our balance and coordination can also be affected as we get older. And you can imagine, if your balance is poor, then the likelihood of falling can increase. Well fear not, we can provide you with exercises that aim to improve your balance and coordination. You'll be feeling steady on your feet in no time!
Advice for the home setting – it's not just issues with the body that increase the risk of falls. It's also important your home is set up in a way to reduce your risk of falling. For some elderly people, ensuring that carpets, rugs and mats are removed from common walkways, and ensuring there is plenty of room to maneuver around furniture can greatly reduce the risk of falling in the home
Help with walking aids – some elderly people require the use of walking sticks or frames. We're here to help you get the best out of your walking aids. We can teach you how to use them so that they are a benefit to you rather than a hindrance.
During a consultation, we may highlight other areas that need attention outside of our domain. You may need a medication review from your GP to ensure your medications are not a risk factor. If you have poor eyesight, you may require the help from an optician or optometrist. And if your feet require some further expert eyes, we will be able to point you in the direction of a good podiatrist. We'll ensure you know exactly which areas require attention so that the risks of falling are as low as possible.
We understand that getting older is often a challenge and that it can be very difficult to come to terms with a body that is not working as well as it once was. We are here to tell you that help is at hand and we promise it's not all doom and gloom. You have the power! If you eat well, drink adequate water, exercise regularly and work at keeping your body the temple it deserves to be throughout your life, your body will thank you for it later.
If you would like to make and online booking click here.
"But I am not old enough for falls prevention exercise!"
Let me convince you otherwise. Particularly those heading into or already in the 50 and 60's.
30% of people aged over 65 years living in the community have a fall (in developing countries). The incidence of falls increases with age. By ages 80-90 about 40-50% of people are falling annually.
For all age groups the rate of falls is greater in women than men. Women make up 68% of fall injuries.
31% of falls result in fractures. 14% to the hip. 13% to the head.
The average stay in hospital for a fall is 15.5 days with emergency operations for hip fractures hitting over 19,000 in Australia. This comes in as the second highest emergency procedure following acute appendicitis.
So, we acknowledge falls are an issue…when you are over 65. NO! Falls are an end result and a down progression. Preventing falls starts now! I mean now. Stand on one leg (no holding on). Can you hold your balance for 1 minute? Passed that one, now try with your eyes closed. Unable to do the first one, and/or the second? Time to start working on your balance.
What is a 'fall' to a health practitioner? An unexpected event which results in the loss of balance and results in landing on the ground.
What is the problem with falls? Falls result in the loss of independence, fractures, financial and social burden. Changes to emotional state with dis-empowerment, isolation and helplessness can result in depression. Relocation into an aged care home is common.
What is the financial burden of a fall? The cost to yourself or the health system according to an average stay for a fall resulting in a fracture is $500 per day. $500 x 15.5 days = $7750 (excluded costs of imaging investigations and surgical expenses).
So what works for reducing falls? At least 50 hours over 6 months (2 hours per week – 10 minutes twice a day). Here at CCHN we offer a 1 hour class which means you only need to perform 10 minutes at home 6x per week to cover the amount required to make a significant change to your balance. Or perhaps you would rather learn what exercise to perform and go away and do them.
Either way, one thing is for certain. Test your balance. If you are finding yourself unstable do something about it like booking into one of our strength and balance screenings with the exercise physiologist for $40.
Additional Information: The Falls Prevention and Assessment Program has services for clients aged 65 years and over, and Aboriginal/ Torres Strait Islanders aged 55 years and over.

Our services include:

- Prevention and early intervention;
- Providing and developing local community education activities and resources;
- Providing individual advice and information;
- Education programmes for medical and other healthcare staff;
- Stepping On (a community based education program for over 70 years highlighting falls risk factors and prevention strategies).

Eligible clients are:

- Those who have experienced a fall;
- Clients restricted in their normal daily activities due to a fear of falling;
- Clients who report (or their carers observe) increasing disturbances in their balance or walking; or
- Those over 70 living in the community who wish to learn more about managing their falls risk factors.

Referral process:

Referrals for assessment at the Community clinics can be made through the Community Health Intake line by calling (02) 6207 9977 or a fax CHI referral form to 6205 2611.
Guidebook for Preventing Falls and Harm From Falls in Older ...
UNIVERSITY OF CANBERRA PUBLIC HOSPITAL